Online Ordering is now available! Order Online!
Pickup orders only at this time.
Please call your nearest
location
for delivery orders.
Take N' Bake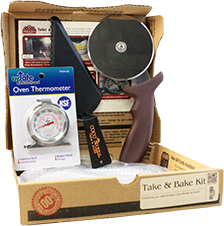 Membership Includes
An oven thermometer to ensure proper baking temperature
Oven temperatures may vary 50oF
Pizza wheel for easy cutting
Pizzas are thick and this large cutting wheel makes for cleaner cuts/slice.
Two pizza screens
Pizzas are placed on screens to keep them hot and dry.
Pizza lifter
Used to easily serve pizza.
Instructions
Some directions to help you through.
Our goal is for your 100% Satisfaction. If you're not happy with the Take n Bake kit, return it and we'll give you your money back and a Banana Bread Pizza for your troubles.
---
Take N Bake Instructions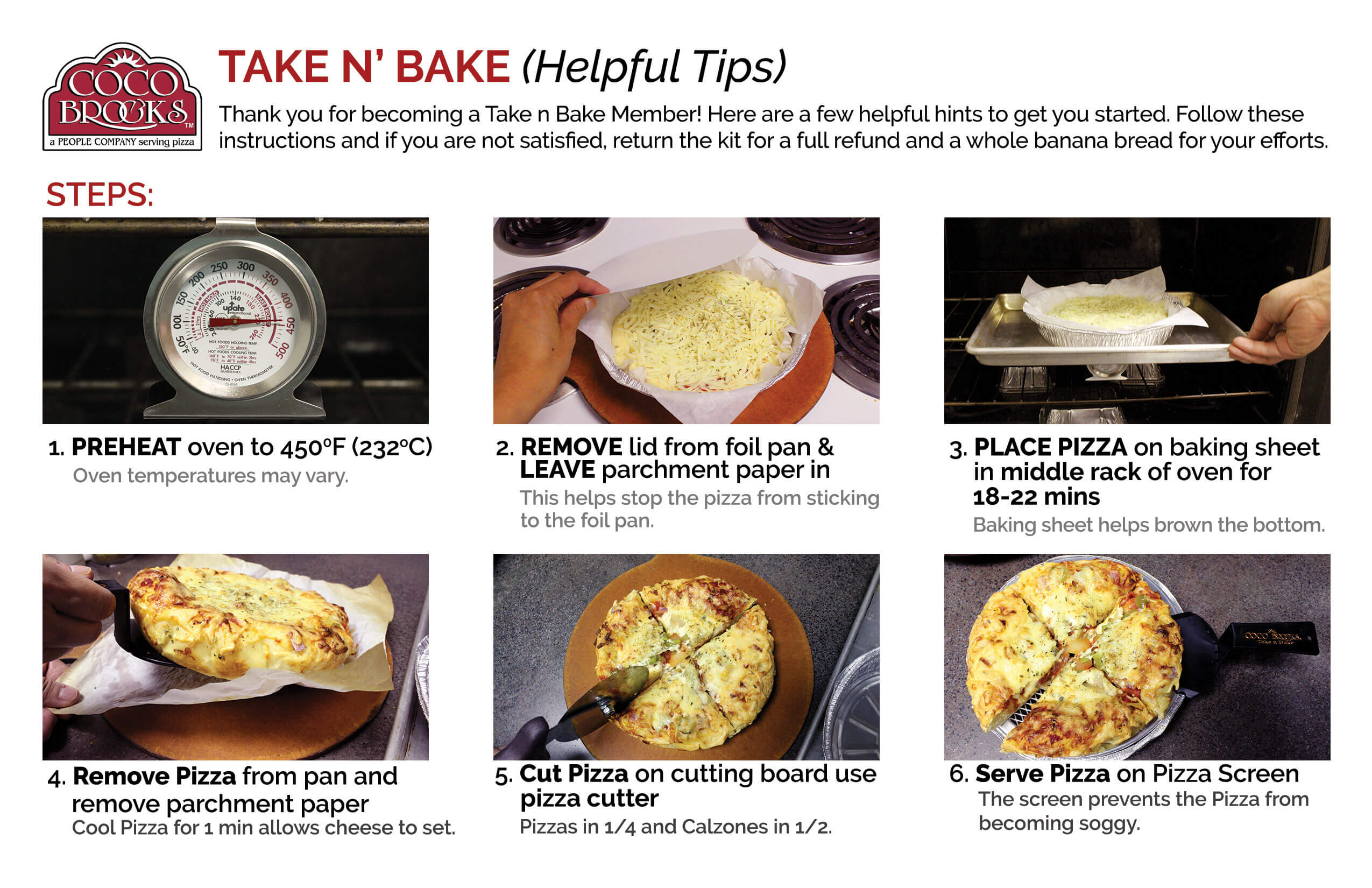 Steps
PREHEAT oven to 450F (232C)
Oven temperatures may vary.
REMOVE lid from foil pan
LEAVE parchment paper and pizza in foil pan
This helps stop the pizza from sticking to the foil pan.
PLACE PIZZA in pan on baking sheet, middle rack
Baking sheet will help brown the bottom of the pizza crust.
BAKE 18-22 minutes until golden brown
Some Bake time for pizzas vary.
CAREFUL not to over bake
Who likes a burnt pizza?
PLACE on pizza screen
The screen is used to help keep pizza hot and dry.
COOL before serving
Be careful not to burn your tongue.
ENJOY!


[email protected]